St. Anthony Knights of Columbus Food Bank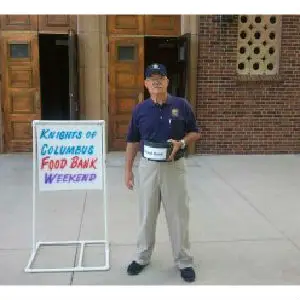 The Knights of Columbus collect for the food bank every third Sunday of the month. We collect money and food for the poor. All the money collected goes to the Des Moines Area Religious Council (DMARC) for the purchase of food for the poor and the food items collected goes to the Bidwell for distribution to the poor.
Knights are request to wear their K of C blue polo and come to mass a bit early and stay a bit latter to help collect at the mass they normally come to.
Our Mass Captains are:
Saturday
o 4:00 pm – Tony Leto
Sunday
o 8:00 am – Robert Surge & Larry Hawk
o 9:30 am – Bill Konkol
o 11:00 am – Ryan Russell
o 1:30 pm – Pedro Ceballos