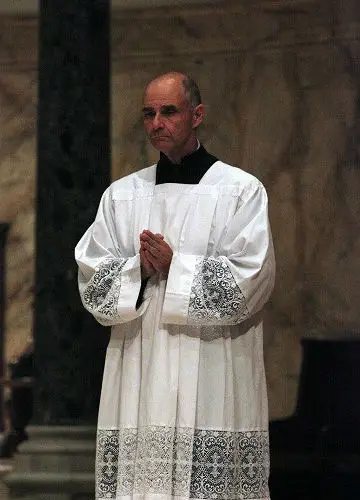 St. Anthony Master of Ceremonies

The Master of Ceremonies (MC) assists Monsignor Chiodo, Fr. Westphal, and all Priests in all liturgical celebrations. The MC plays a vital role in the liturgical celebration by assuring all clerical and lay ministries are in attendance and prepared to enter into the solemnity of the liturgical celebration.

The MC should be male, fully initiated in the Catholic Church, and leading a sacramental life. Ideally such a person would have been familiar with altar serving and have a deep desire to serve at the Altar. He should be willing to become familiar with ceremonial rites of both the ordinary (English) and extraordinary (Latin) forms of the liturgy in the Latin rites. The understanding of both forms of the Latin rite will enrich his understanding of the Holy Sacrifice of the Mass.

For more information, please contact the Business Office at 244-4709.