Mass Schedule
Horarios de Misas

Monday-Friday/Lunes-Viernes
7:00 am English

Wednesday/Miércoles
8:30am School Mass

Tuesday & Thursday/Martes & Jueves
6:00pm Español

Saturday/Sabado
8:30am & 4:00pm—Vigil

Sunday/Domingo
7:00am English
8:30am Español
10:00am English
11:30am English
1:00pm Español
The 11:30AM English, and 1PM Spanish Mass can be viewed online
Rosary Prayed Online every day at 5:30PM, 3PM on Sunday


Eucharistic Adoration: In the Adoration Chapel beginning at 9:15AM with Benediction of the Blessed Sacrament at 8PM every Monday through Friday. Please pray for God's mercy and healing. Pray for protection and for those that are ill. Contact an Adoration leader for a time: Jo Corigliano 515-419-1800, Juan A Garcia 515-419-0453, Elizabeth Zamora 515-229-7723 or Vivian Loza 515-770- 7047.

Rosary: Daily 5:30PM English, Faithfully everyday someone is at St. Anthony to pray the Rosary at 5:30pm and everyone is invited to join online for this powerful and needed prayer. Pray with us. Together we can impact the world.

Reconciliation: Confessions are scheduled for Tuesday and Thursday 5-6PM, Saturday 9AM, or by appointment.

Funerals: Please contact a funeral home and they will notify the parish office. Social distancing protocols must be maintained.
Parish Office Hours: Monday - Thursday 8AM to 4PM, Friday 8AM to Noon. Parish Phone 515-244-4709

SACRAMENTS
Baptism: Baptism is conferred by appointment on the 1st and 3rd Sunday of the month. At least one parent
must be registered and a practicing member of the parish. Parents are requested to call the office (244-4709) to
register for the pre-baptism class and date for baptism.
Marriage: At least one of the parties must be registered and a practicing member of the parish. Please contact
the office at least 8 months prior to the proposed date of the wedding.
Funeral: Please contact a funeral home and they will notify the parish office.
Please Pray For

Faithful Departed
Albert H. Graziano
Amparo Castellanos
Adela Corona Benitez
Yolanda Chrystal
Fermina Corona
Luis Corona
Teresa Corona
Gabriel Garcia Medina
Adela Garcia Vazquez
Linda Himrich
Jose David Lopez Perez
Silvestina Perez
Jose Guadalupe Reyes
Jobita Rodriguez
Elsa Rojas Corona
Rosa Rojas Gil
Servando Silva
Guadalupe Vazquez Pal
Sick
Angelina Arreola Duran
Enrique Espinosa
Veva Garcia Vazquez
Sister Elaine Hagedorn
Guadalupe Jacobo
Hugo Jacobo
Yasmin Jacobo
Maria Rodriguez
Mary Lou Sinclair
Beatriz Martinez
Concelo Medina
Pete Tursi
Welcome to St. Anthony Parish
Week of January 29th, 2023
If you are new to our faith community and are interested in becoming a member of St. Anthony Catholic Church, please stop by the parish office or call 515-244-4709 or go online to StAnthonyDSM.org to fill out a "New Member" form.

BIENVENIDOS
Si eres nuevo en nuestra comunidad de fe y estas interesado en convertirte en miembro de la Igesia Católica de San Antonio, pase por la oficina parroquial o llame al 515-244-4709 para obtener un paquete para nuevos miembros, o ingrese en linea a StAnthonydsm.org para completer un nuevo formulario de miembro.
Fr. Chris Reising, Pastor
Fr. Rodrigo Mayorga, Parochial Vicar



Dear Brothers and Sisters in Christ,

In the second reading St. Paul gives us a key to the beatitudes. He says that not many of us are wise by human standards, powerful, or of noble birth. However, he says that God chose the lowly of this world and those who count for nothing. Is St. Paul calling us a bunch of losers? No, but he is saying that our boast is in Christ and not in ourselves.

Some years ago, I visited what was the Knights of Columbus Museum in Connecticut,
there was a display on Mother Teresa. The whole presentation on her life was truly impressive. From the fact that at age twelve she knew she was called to serve the poor, and then when she was already in a religious order, she felt the call to leave to ultimately found the Sisters of Charity, she went into the unknown, but she went with Christ.

She lived a truly remarkable life-giving dignity to the dying and treating all as Christ. In the eyes of the world,nshe was not looked upon as wise in the ways of the world, but when she spoke people listened whether they agreed with her or not. In her poverty of spirit, she was truly rich in grace. She lived in darkness much of her life not feeling the presence of God, but continuing, to show her love through her prayer and action. She once said, "It is a poverty to decide that a child must die so that you may live as you wish" - regarding abortion.

When we look at poverty and being poor in spirit, they are two completely different things. Poverty refers to not having as does being poor. There is something missing. To be poor in spirit requires that there be something missing, our pride, our ego, and all that goes with these. When Mother Teresa spoke of poverty of spirit, she is speaking of spiritual bankruptcy. This poverty manifests itself in the self-absorption of the ego, and the blindness to the presence of Christ in others, it even blinds one to their need of Christ and salvation, as one becomes their own little god.

If we are truly poor in spirit, then we live humbly and we understand what Mother Teresa shows us in these quotes.
"Humility is the mother of all virtues: purity, charity, and obedience. It is in being humble that our love becomes real, devoted, and ardent. If you are humble nothing will touch you, neither praise nor disgrace, because you know what you are. If you are blamed, you will not be discouraged. If they call you a saint, you will not put yourself on a pedestal."

"God will find another person, more humble, more devoted, more obedient to him, and the society will go on."- Calcutta 1989, after announcing her intention to retire

"If we are truly poor in spirit, impoverished to the attachments of this world, its desires, our false desires, our pride, then we can truly be filled by the presence of God. And then we can truly love like Christ."

"I try to give to the poor people for love what the rich could get for money. No, I wouldn't touch a leper for a thousand pounds; yet I willingly cure him for the love of God." - Mother Teresa
May we be truly poor in spirit that we may be rich in love.

Peace,
Fr. Chris

Upcoming Parish Events




YOU'RE INVITED! ESTAN INVITADOS! Installation Mass Misa de Instalación
Reception will follow after 1pm Mass in Parish Hall
Recepción después de la Misa de 1pm en el Parish Hall

Please join Most Reverend Bishop William M. Joensen for the official installation of our Pastor, Father Chris Reising.
Por favor, acompañen al Reverendo Obispo William M. Joensen para la instalación oficial de nuestro Párroco, Padre Chris Reising.


Date/Fecha: Sunday, January 29


Domingo, 29 de enero
Time/Hora: 11:30am & 1pm

Daddy Daughter Little Princess Dance - February 25, 6-8PM - CLICK HERE FOR MORE DETAILS AND REGISTRATION

SAY 4:12 - SA Youth Group - St. Anthony Church Music Room - enter at circle drive door. 1st and 3rd Wednesday of every month!

click here for more details



Bingo Night - Next Event - Feb. 3, 7PM, Parish Hall - Join us for a family fun night of Bingo every first Friday of the month! Concessions available for purchase. Prizes available. All proceeds go to St. Anthony School. Questions contact: Harry 515.777.6582
SAVE THE DATE - Lenten Retreat (English) - Saturday, March 4 Parish Hall
Guarda la Fecha - Retiro de Cuaresma (Espanol) - Sabado 11 de Marzo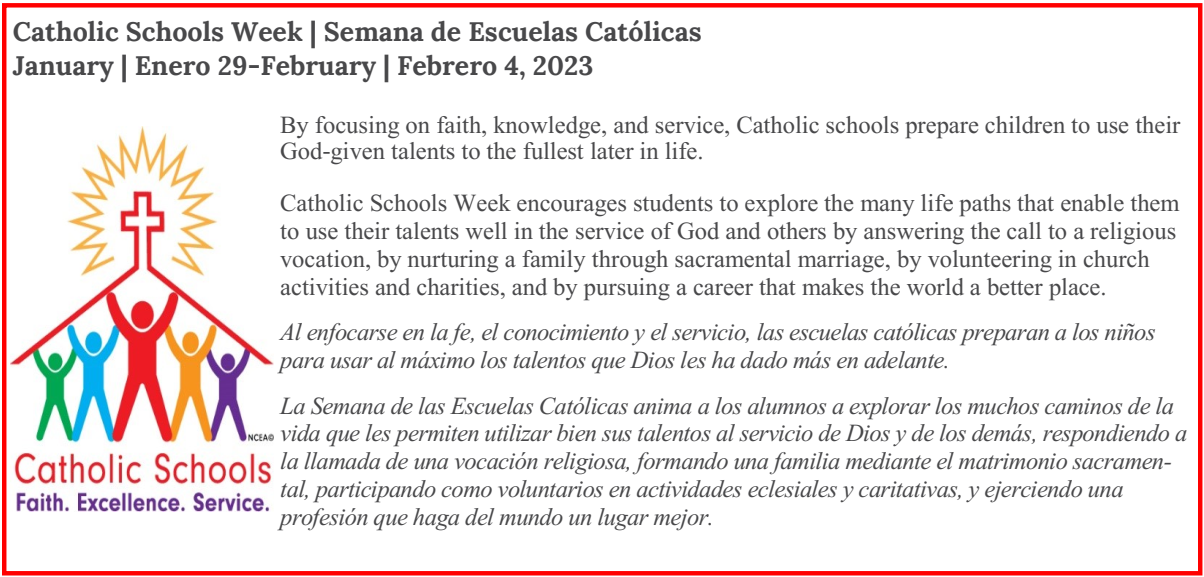 Download Our Parish Mobile App Today!
Just snap a photo of the QR code to the left on your mobile device, and it will take you to the appropriate MyParish mobile app download for your particular phone - once the app is downloaded, it will automatically take you to the St. Anthony specific app.!
Our Mission Statement: To make life-long disciples, baptized in the name of the Father, the Son, and the Holy Spirit, and teach them in all aspects of the One, Holy, Catholic, and Apostolic Church.